About Kaneyamaen
Kaneyamaen is a traditional Japanese Ryokan located in the highlands just north of the majestic and iconic Mount Fuji. Our guests come here for the tranquility and ambiance of our hot springs to our world class Japanese cuisine.
At Kaneyamaen you can experience all that the surrounding area has to offer from the stunning views of Mt.Fuji to the extensive traditional Japanese garden that is situated on our property.
Four Season
The four seasons provide everything from various seasonal flowers, cherry blossoms in the spring, the autumn leaves, the snow covered garden in winter and ever changing views of Mount Fuji.
Fuji-san as the Japanese refer to it, is Japan's highest mountain at 3,776 meters and revered as the national symbol and spirit of Japan. Every year people come from all over Japan and the world to climb to the peak of this world heritage site and watch the sunrise.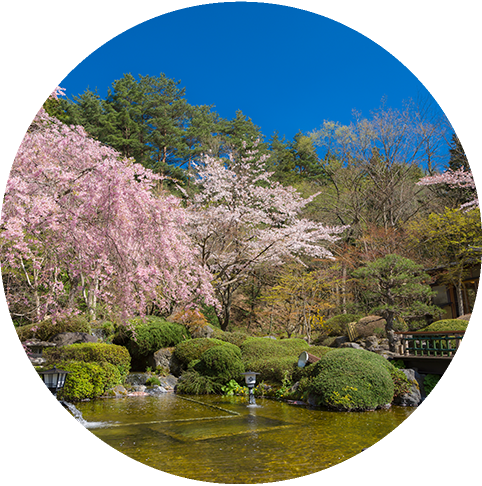 The best time to see Kaneyamaen's sakura trees in the highlands, located at the foot of Mt. Fuji, is different from that of cities such as Tokyo and Osaka, and is around mid- to late-April.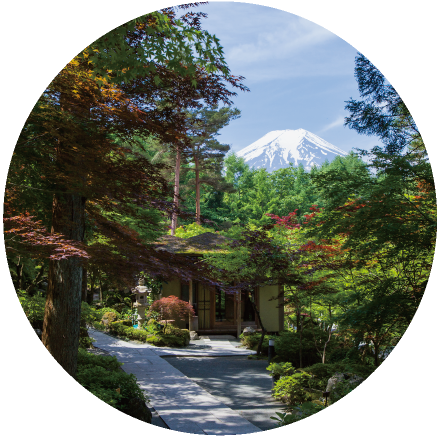 The climbing season for Mt. Fuji (Yoshida Trail) is from 1st July to early September. However, the opening period may be delayed due to conditions such as snow cover.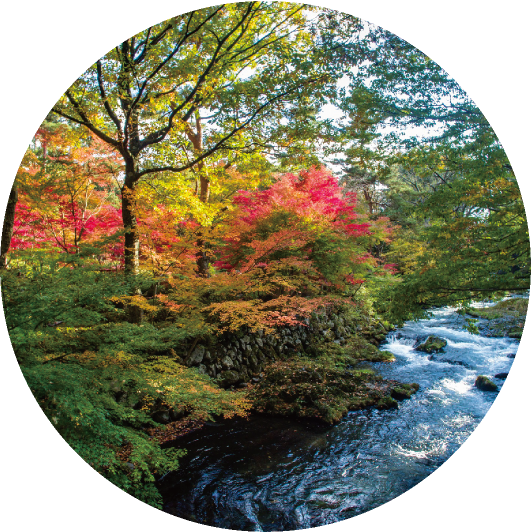 The best time to see Kaneyamaen's autumn colors is early-October to mid-November. At night, light-up events are also held.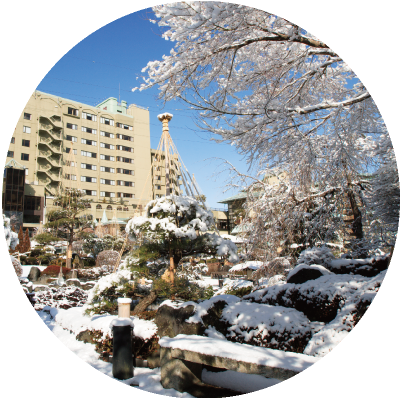 It does not snow many times a year in Kaneyamaen, but when the garden is blanketed with snow, a beautiful scenery of pure white will spread out before your eyes.
Hot Spring
Our pure and natural hot springs come from deep below Mt.Fuji. We offer a variety of indoor and outdoor hot spring baths here at Kaneyamaen.
We also have private open air baths in our guest rooms. On the 10th floor, our guests can soak while viewing Mt.Fuji and as some have commented "It feels like you can almost reach out and touch it".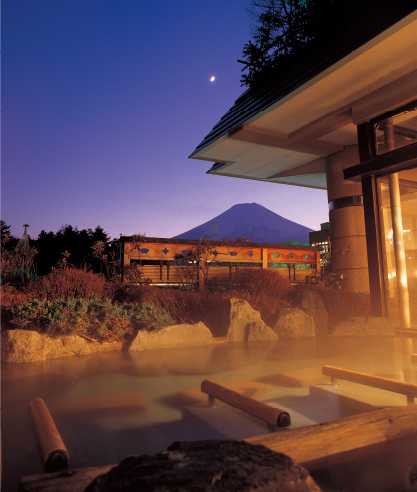 Omotenashi
Omotenashi is the Japanese way of hospitality. From the moment of checking in our guests will feel our omotenashi. We provide many services, events and entertainment for our guests to enjoy.
Upon arrival feel free to visit the tearoom located in the garden where traditional Japanese tea 'matcha' and sweets are served.
Every night our guests can experience our sacred taiko drum stage show called 'Reiho Taiko'.
We have seasonal festival events such as Cherry Blossom festival in spring, Firefly Festival in early summer when our garden is lit-up with wonderful lights, Night market and fireworks in mid summer, illuminated colorful leaves in the fall and a New Year's event in winter.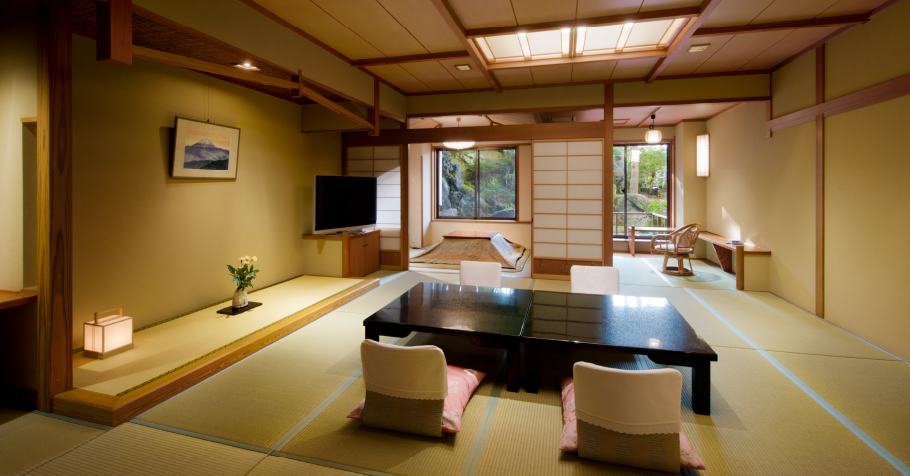 Rooms
Kaneyamen's rooms all have traditional Japanese mats called 'tatami'.
To suit your preference, there are various types of rooms such as room with beds, open air baths and private garden as well as rooms with a splendid view of Mt.Fuji.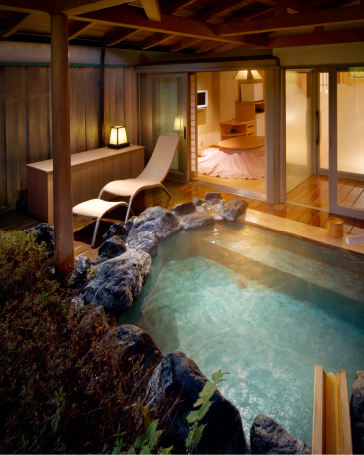 Our most luxurious suites are located on the 4th and 5th floors. These suites are equipped with beds, private open- air baths and views of Mt.Fuji.
Dinners consisting of the finest ingredients from local and various regions of Japan are served privately in each suite. Complimentary coffee and soft drinks are offered in the guest lounge.
Guests can also savor complimentary local wine from Yamanashi prefecture.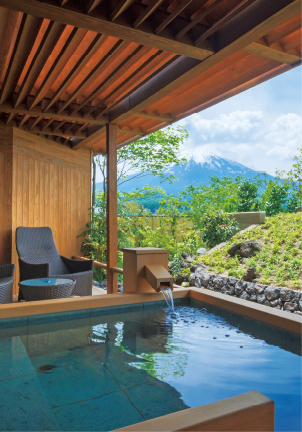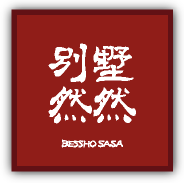 Food
Kaneyamae's chefs use a variety fresh seasonal ingredients from all over Japan to create our delicate and tasty cuisine.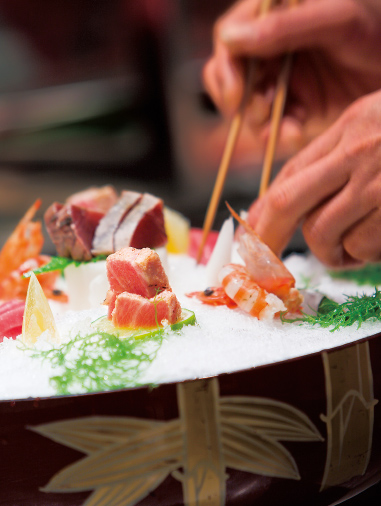 Guest's review
Let me report our visits including Mt. Fuji,
a shrine with at least 1900 years history and Mt. Fuji museum. We were impressed with a lot of Japanese cultures.