The Unique Charm of Japan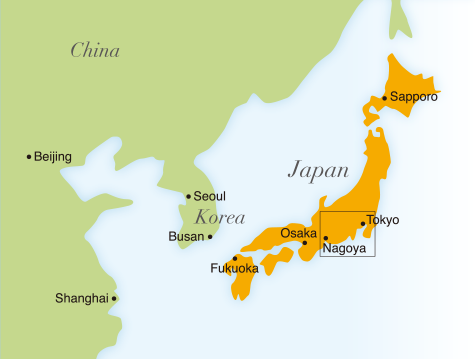 Located in the far east of Asia, in the north-west corner of the Pacific Ocean, the slender archipelago of Japan winds down from the north east to the south west.
Japan is a peaceful country, fiercely protective of its citizen's liberty and safety. It is characterized by its strong moral values, on cleanliness, social order and etiquette.
Japan's four seasons are clearly defined, with each quarter bringing its own distinct flowers, festivals and events. There is much beauty and colour to enjoy whatever the time of year; there is no off-peak season for Japan. A rich heritage of culture and art, fostered over many centuries, is alive in Japan today; this respect for history and tradition is one of the reasons that make Japan the truly unique country it is today.
Moreover, the Japanese society places great importance on customer service, and on maintaining strong and reliable infrastructure. The public transport system has an almost flawless record for punctuality, and its rail system is second to none. The Japanese people are warm, easy-going and friendly; there is no better place to travel.
Japan is also famous for its many hot springs. Certain areas are blessed with multiple such onsen, which travelers seek out in order to enjoy the healing and relaxing properties of the water.
Mount Fuji, a Global Beauty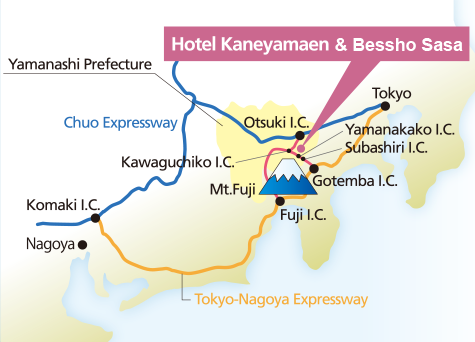 Mount Fuji is Japan's tallest mountain, at 3,776m.
The soaring beauty of the mountain is central to Japan's culture, and is a cherished symbol of the entire nation. Every person who gazes upon the beauty of the mountain-the subject of countless poems, countless paintings-is transformed into an artist. Mount Fuji can be climbed during the summer months, and the view from the mountaintop at sunrise is simply stunning.
There are no rivers in the foothills of Mount Fuji. The rain and snow that falls on the peak sinks into the mountain, forming subsoil water that slowly flows through the mountain, over many years, before rising up again in the towns in the mountain foothills. The many hot springs that can be found around Mount Fuji are a blessing from nature; formed in this way over the mouths and years.
On summer mornings, the mountain shines red from the glow of the early sun; this is known as akafuji. The snow-covered mountain, illuminated at sunrise of the sunset, it known as benifuji. The reflection of Mount Fuji that can be seen in the lake that stretches out before the mountain is sakasafuji, and in that moment when the rising sun kisses the peak, the mountain is called diamond fuji.
Traffic Information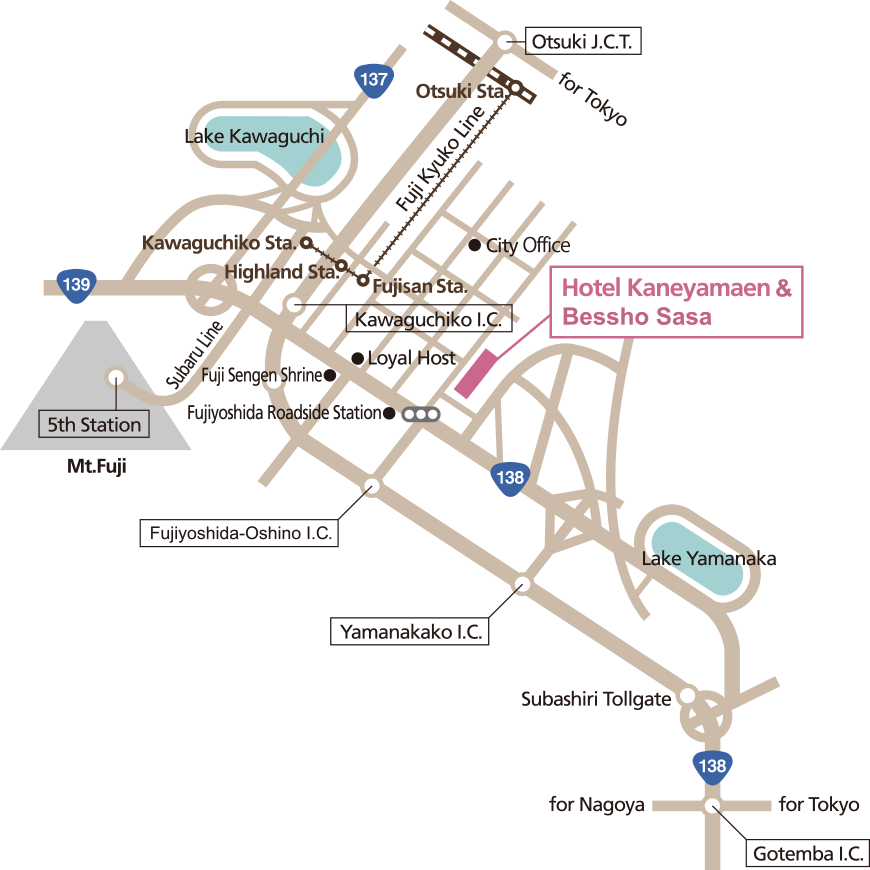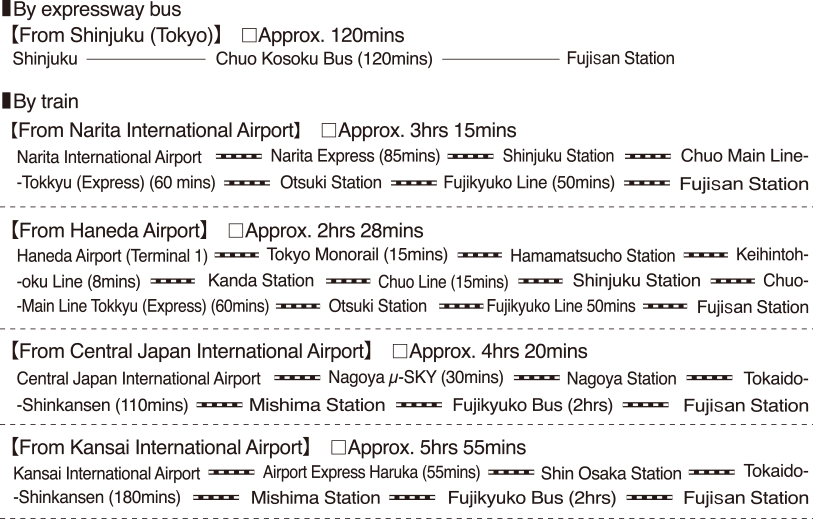 ○ A shuttle bus runs to and from the hotel from Fujisan Station. Please contact the hotel if you wish to use this service.
○ The above times do not include transfer times.