Introduction of a tour guide
Tomomi Yuyama
I am a nationally certified English-speaking tour guide cooperating with Hotel Kaneyamaen.
Mt.Fuji and its surroundings are blessed with great nature and many historic spots. I can show you around many wonderful places unknown to tourists with great hospitality. I'm sure that you'll have an unforgettable experience by joining one of our tours!!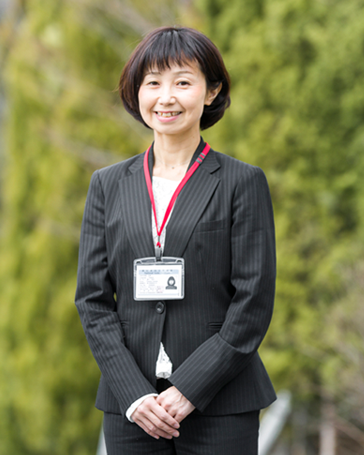 Mt. Fuji Yamanashi Guide-Interpreters Association
We are an organization that provides services to visitors who come to the Mt. Fuji World Heritage Site and other areas in Yamanashi Prefecture. Being local to the area, we can utilize our regional network to ensure visitors receive service from guides who know the vicinity to the north of Mt. Fuji as if it were their own backyard. As well as English speaking guides, we have about 60 qualified guide-interpreters with languages spoken including Chinese, French, German, and Korean.